Outlook 2007/2010/2013 Autoconfig
Autoconfiguration should work for any Microsoft Outlook version before version 2016. Why they decided to break this feature in the 2016 edition, only Microsoft knows.
You do need to type the email account and password correctly, but other than that caveat, it's fairly straight forward.
From the 'File' menu, Select 'Add Account'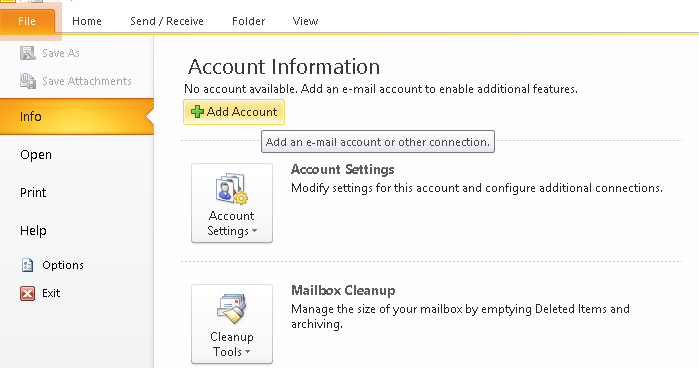 Name your account whatever you would like, then type the full email address name and your password.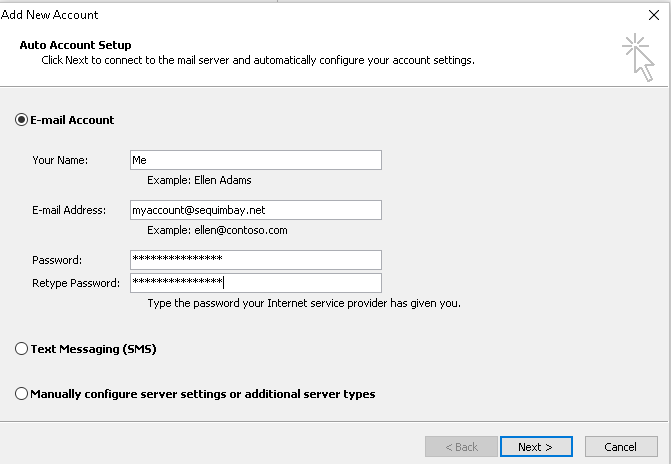 A permission popup will ask if you will allow our 'autodiscover.nikola.com' site to configure your e-mail settings, choose 'Accept'.
However, if you're ever prompted and the site is something other than 'autodiscover.nikola.com', reject the popup.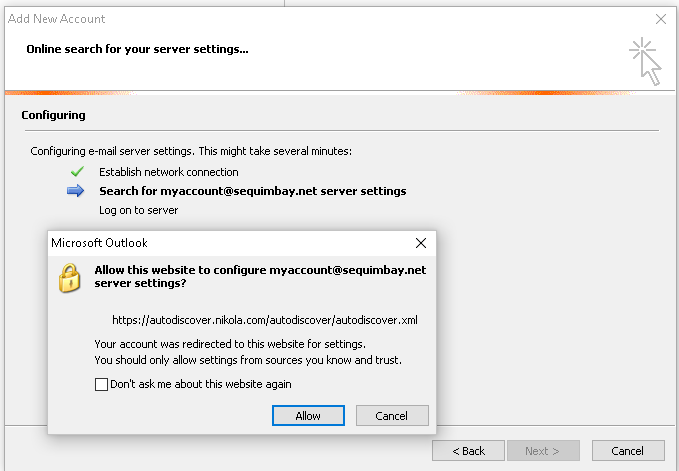 After allowing this permission, you will be auto-configured with all the settings necessary to begin using your Nikola e-mail account.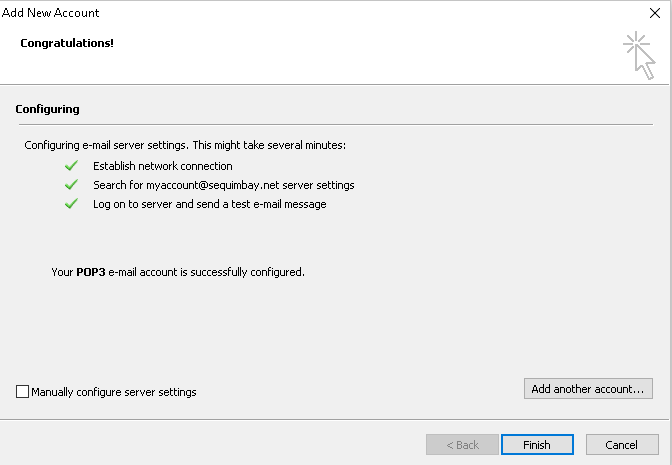 … and you're done! If the process did not complete, go back to step 2 and check that the password you entered is correct for the account.