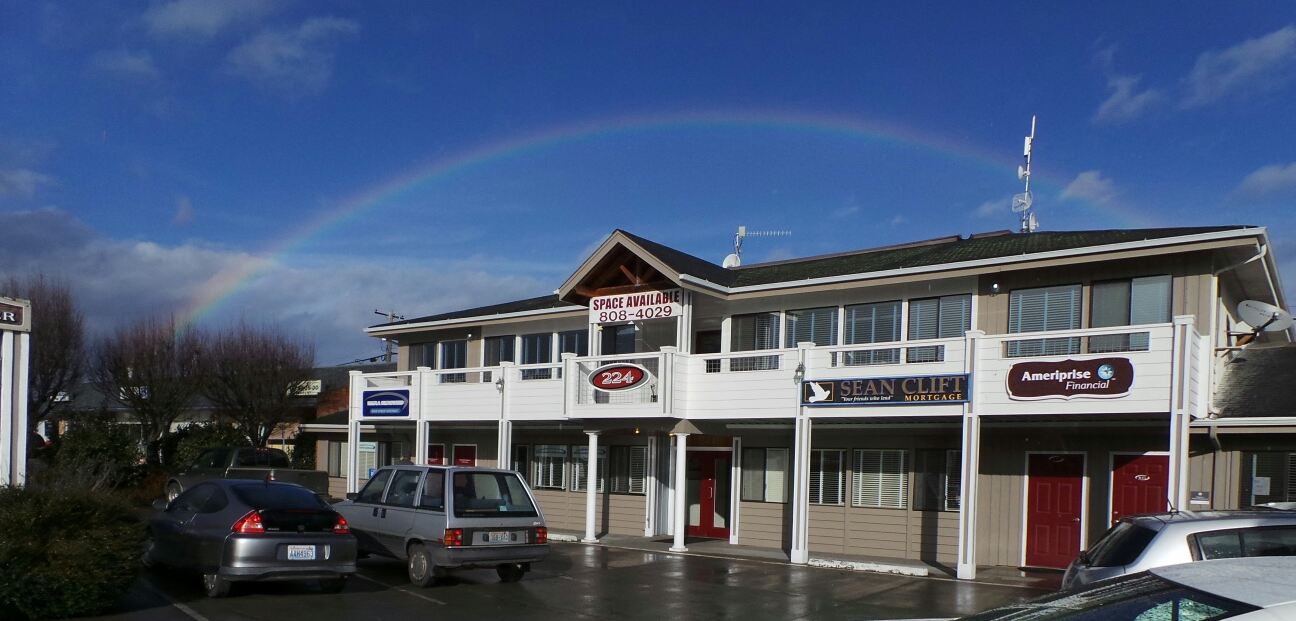 Above: There we are, at the left, under the rainbow, with the blue and white sign.
Nikola Broadband has offered Internet access and e-mail services since 2003. After moving to Sequim, we installed our first wireless access point to serve Happy Valley that same year. Since then, we have continued to bring high-speed residential broadband to areas underserved by traditional broadband providers. We currently have over 40 high-speed wireless access points across 12 different sites to provide internet service to customers and businesses in areas reaching from Fairview to Blyn.
Nikola Broadband is a division of Nikola Engineering, Inc. Nikola Engineering designs electronic equipment for a number of industries including car audio, wireless remote data collection, security, and industrial control systems.